Triple Threat Sport Fishing
The Fastest Charter boat on the Island!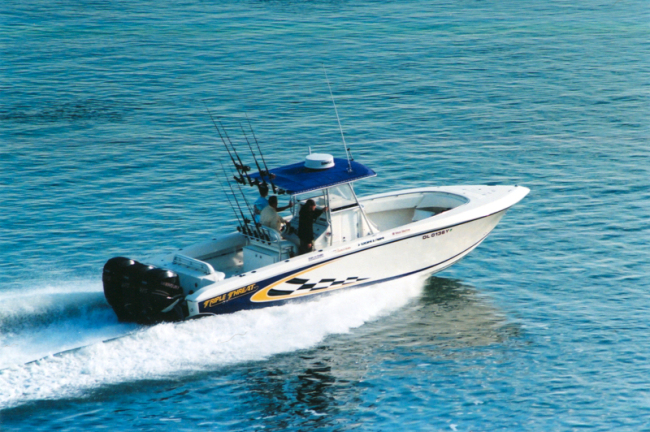 They're called Triple Threat for a reason!
Triple the motors... Triple the speed... Triple the safety and Triple the fun!

When you have the best equipment around, you better have the best crew to operate it! Each of our Captain's are USCG licensed and are saltwaterfishing specialists. They're also considered "blue water" anglers. When going 30 miles or more offshore your knowledge, experience, and equipment make a huge difference that can be measured in your results. Each of our mates and offshore guides are certified and/or USCG licensed and considered saltwater fishing specialists.
We're the only charter on the Island that requires a USCG licensed crew of two onboard during "blue water" offshore charters. When you go with two Captains you go with confidence and return with success. Our Kayak guides are certified operators and experienced wilderness guides. They're also professional kayak anglers which translates to safety and great fishing.
triple-threat-sport-fishing