Palmetto Dunes
Click here to inquire about renting in Palmetto Dunes

Located in the middle of Hilton Head Island, Palmetto Dunes blends serenity with amenities, creating a perfect vacation experience. This 2,000-acre oceanfront resort offers 3 miles of pristine beachfront on one side and access to Shelter Cove Harbour with its 15.5-acre marina on the other side. Have fun in the sun on the beach, and enjoy a plethora of water sports at the marina, from crabbing to cruises.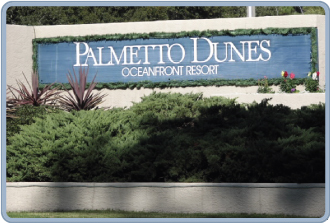 Fishing, canoeing and kayaking are perfect ways to enjoy the 11-mile lagoon system and view the island's wildlife in its natural habitat. Rent bikes and boats and schedule outdoor tours through Palmetto Dunes Outfitters. Tee off or improve your game at one or all three of the championship golf courses. Daily round robin tournaments and a wide array of instructional programs are available at Palmetto Dunes Tennis Center, which has 23 clay and 2 hard courts. Some vacation rentals offer golf packages and access to special tennis privileges. Find some of the island's best restaurants in Palmetto Dunes and Shelter Cove Harbour, many featuring waterfront views, outdoor dining and entertainment. Shop for the latest fashions, souvenirs and unique gifts in the boutiques at Shelter Cove Harbour. The Mall at Shelter Cove and Shelter Cove Plaza are also popular shopping destinations for rental home visitors.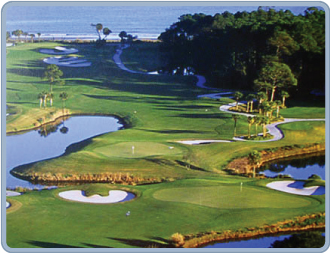 Oceanfront vacation rental by owner places are plentiful. Private beach homes, villas and condos within walking or biking distance to the beach are also readily available as vacation rentals. Guests will have plenty to do during a stay in Palmetto Dunes. Have a look at our selection of listings to find just the right condo, villa or private home for the vacation of your dreams.
SEE MORE VACATION RENTAL AREAS:
Rental Reservations | Burkes & Singleton Beach | Folly Field & Bradley Beach
Forest Beach | Palmetto Dunes | Sea Pines | Shelter Cove | Shipyard